HAS = Fashion + Functional Art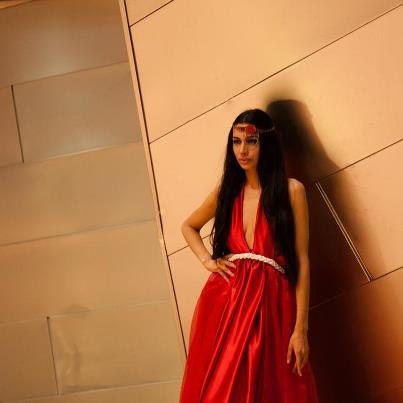 On location at The Aria Hotel in Las Vegas with the beautiful Supermodel Farah Zulaika and fashion photographer Rodney Murello for The KRose Kouture campaign featuring jewelry by HAS Jewels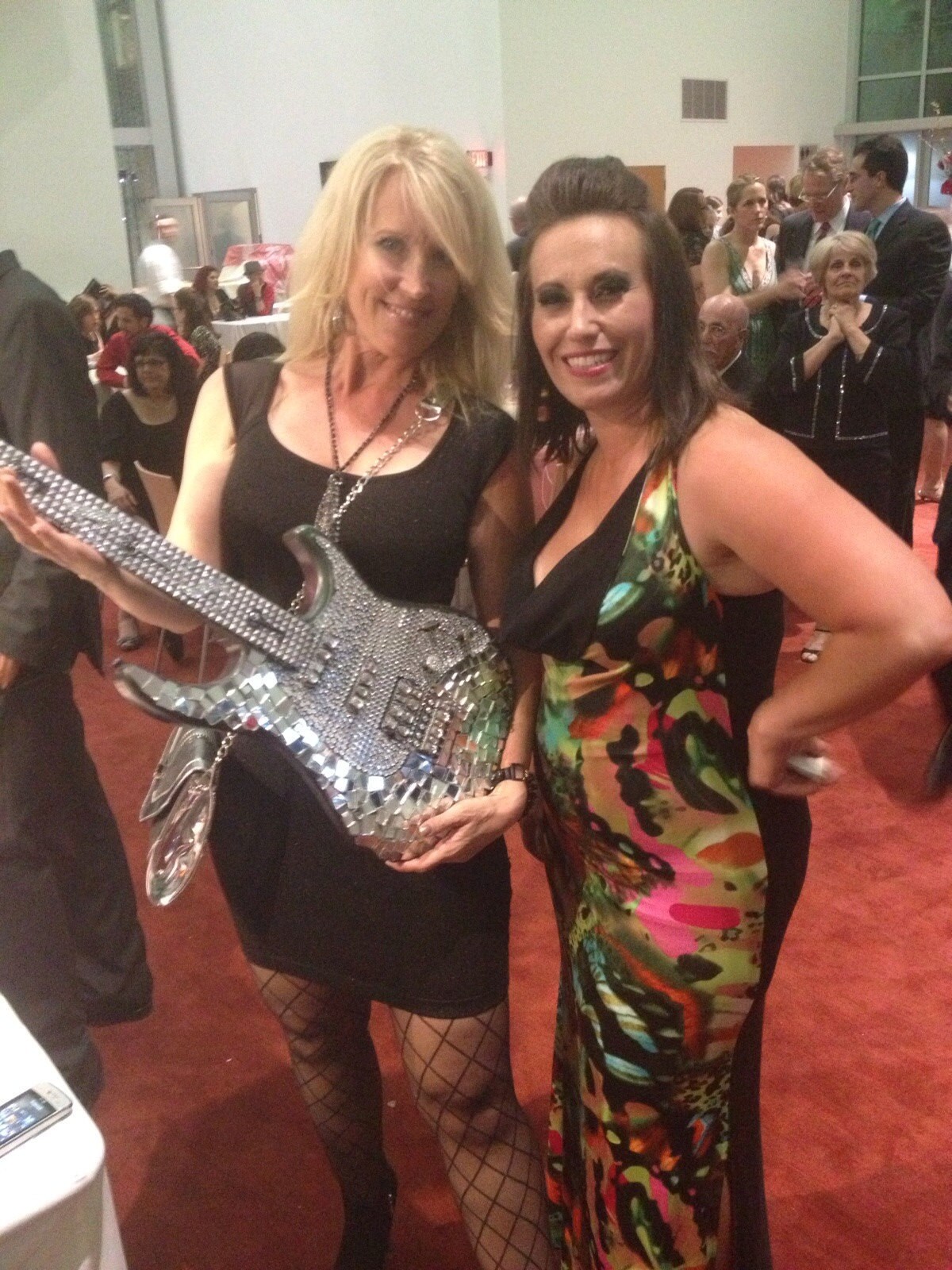 This is me with Ginger, the lovely lady who purchased the guitar I did for the Artist for Autism charity event where all proceeds of this guitar went to the children with Autism.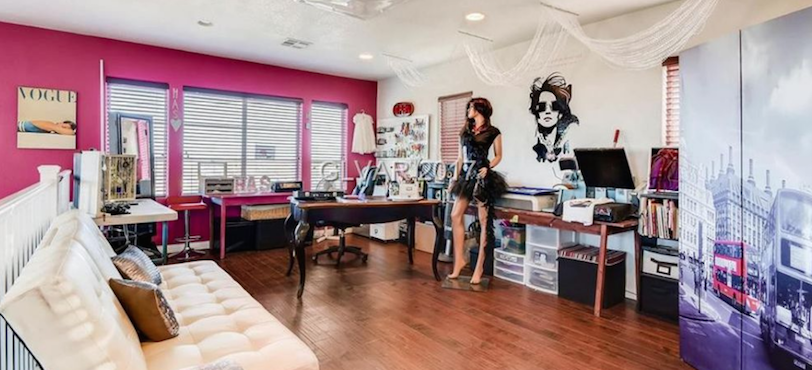 HAS Jewels Headquarters. This is where it all happens right here in Las Vegas.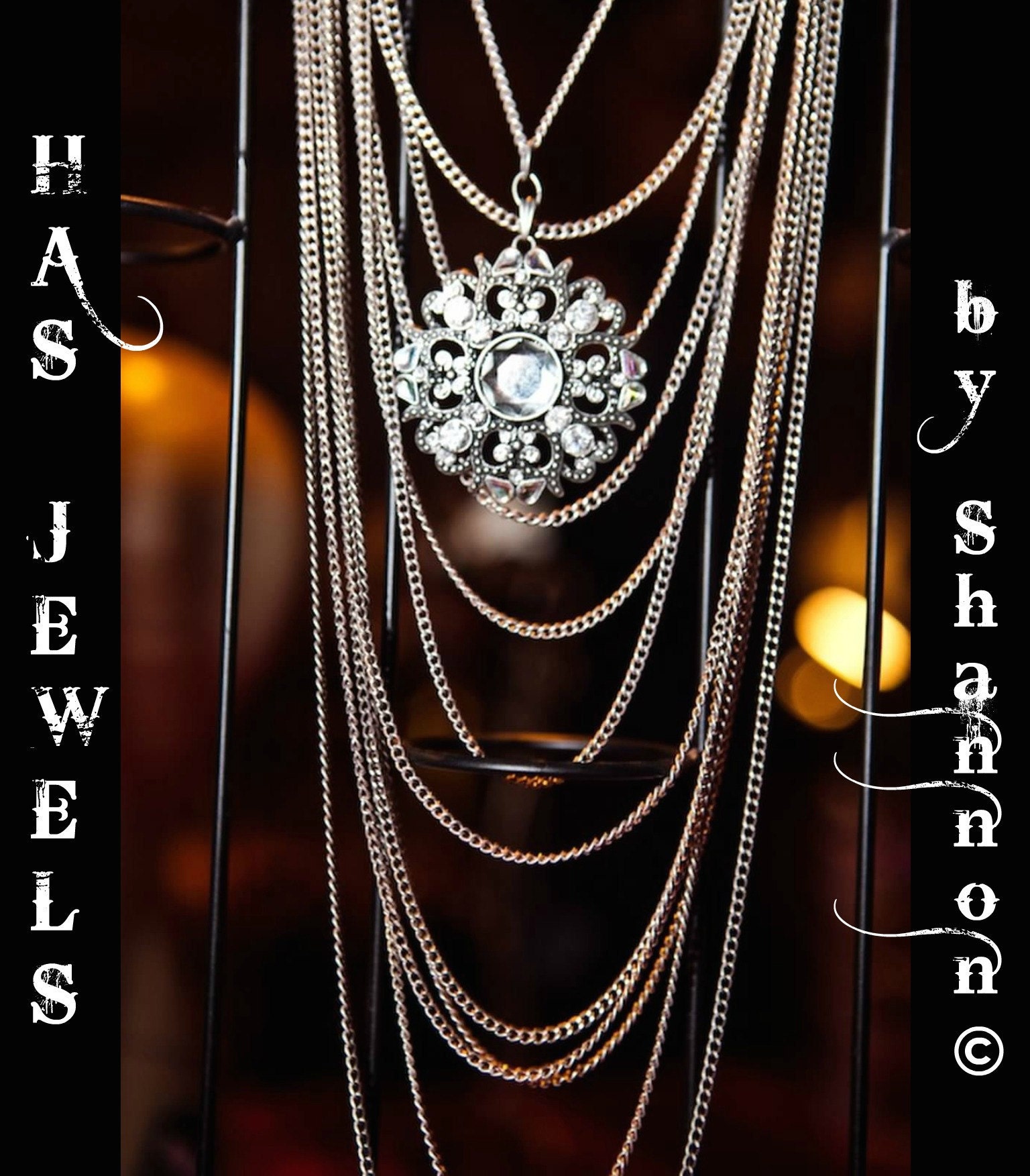 Featuring a piece from The Raw Artists Finals where HAS Jewels won Top 3 Jewelry Artist of the Year two years running!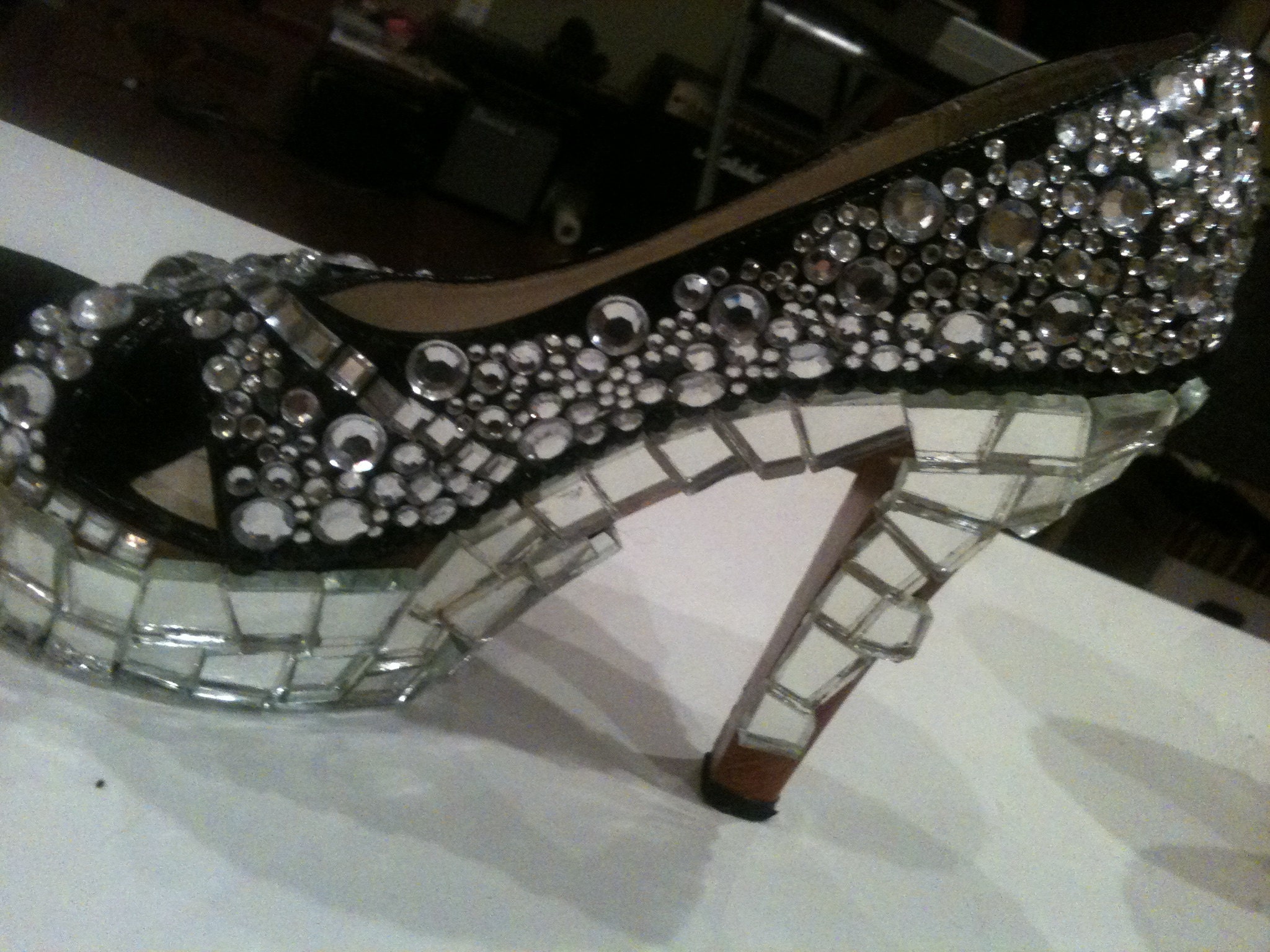 "Cuaro di Vetro" or "Heart of Glass" Handmade and Hand Cut Broken Glass & Swarovski Crystals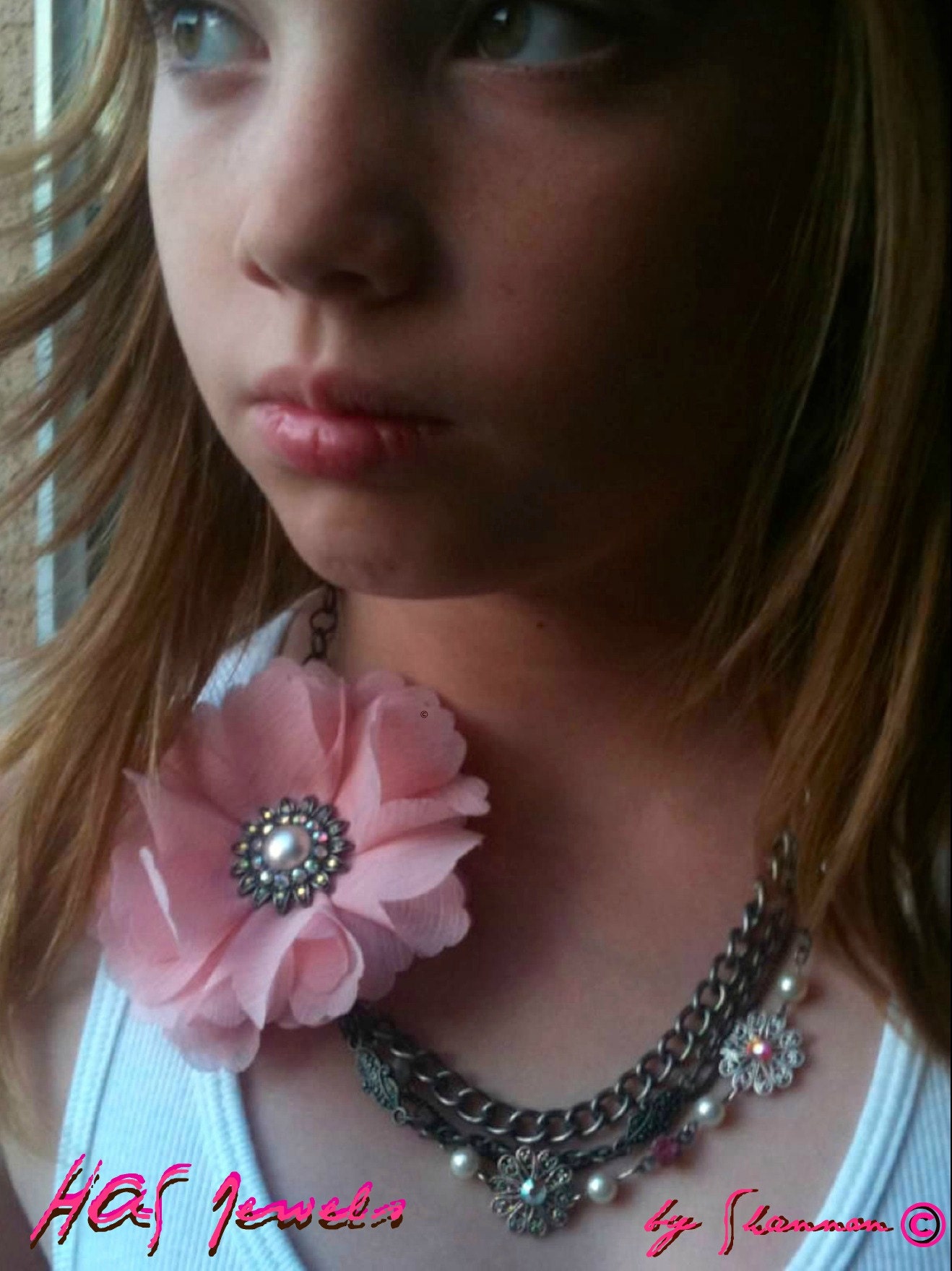 Madi Wearing a Bridesmaid Flower Necklace Made From Vintage Gowns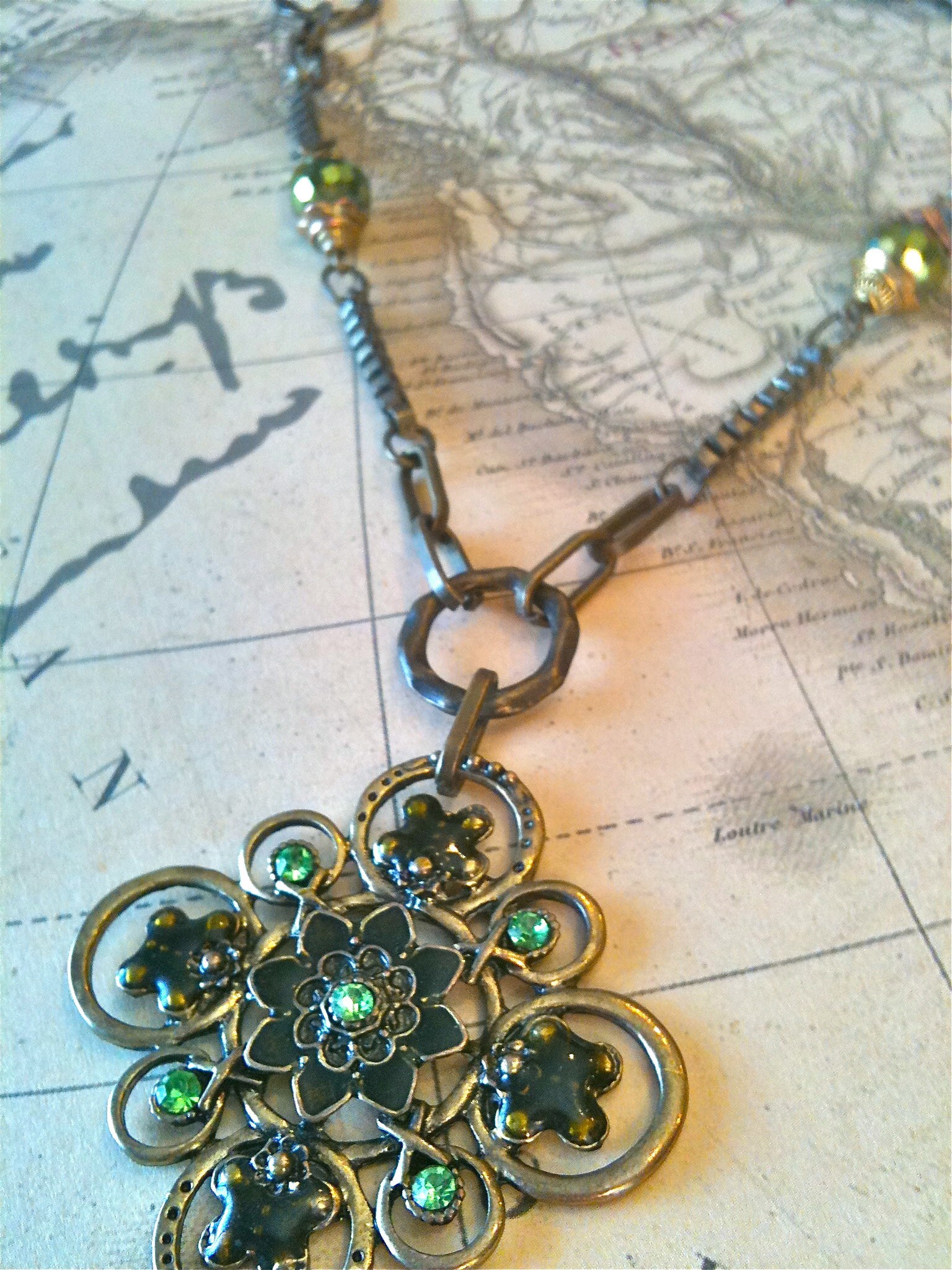 Pendant Necklace with Swarovski Crystals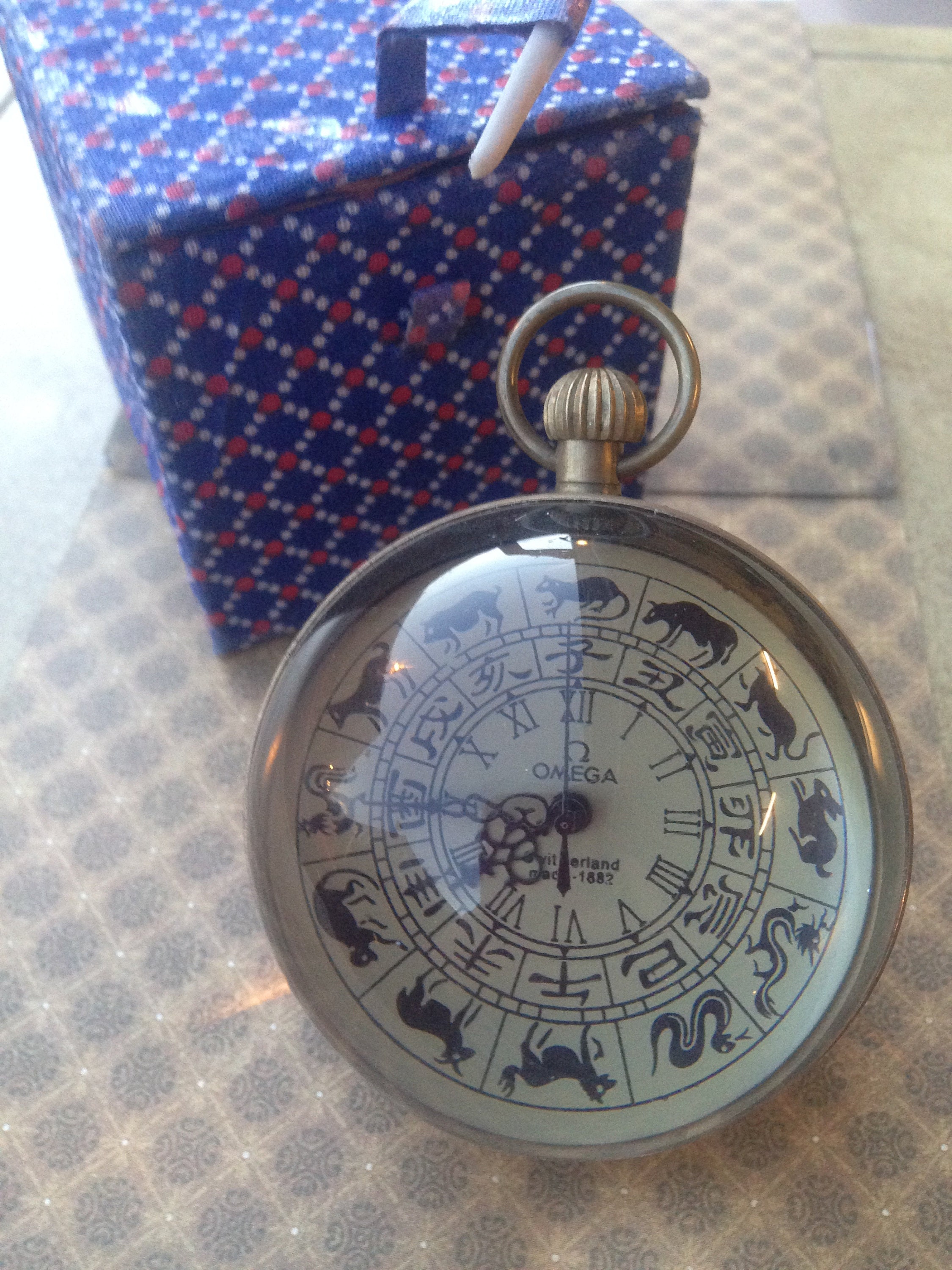 Always Fun to Find Rare Gifts for Loved Ones like Vintage Desk Clocks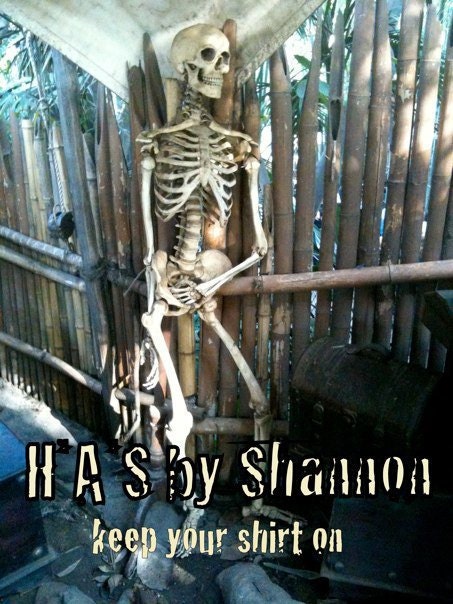 "Keep Your Shirt On"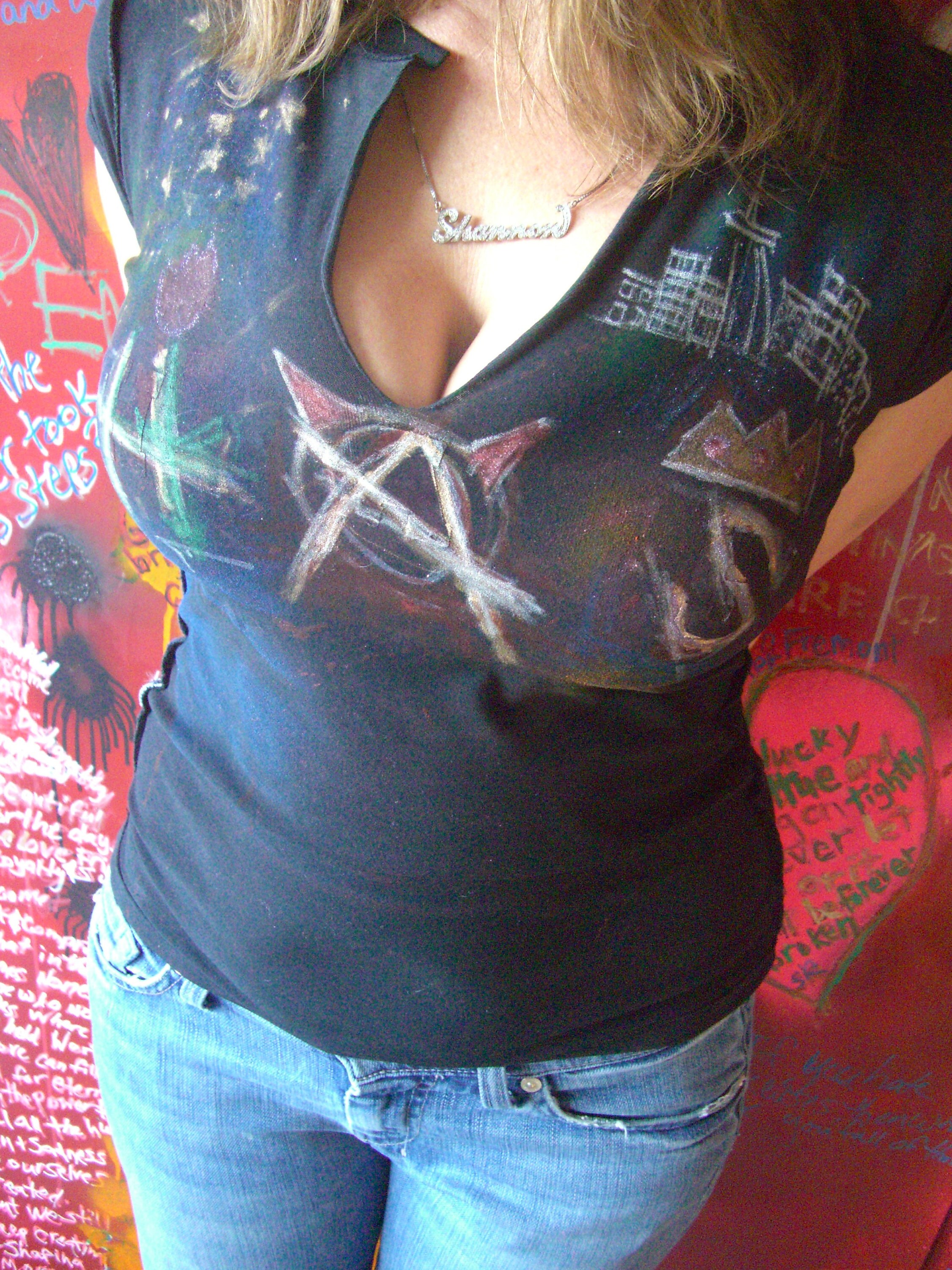 Original HAS Logo Shirt featuring an artist rendition of Downtown Las Vegas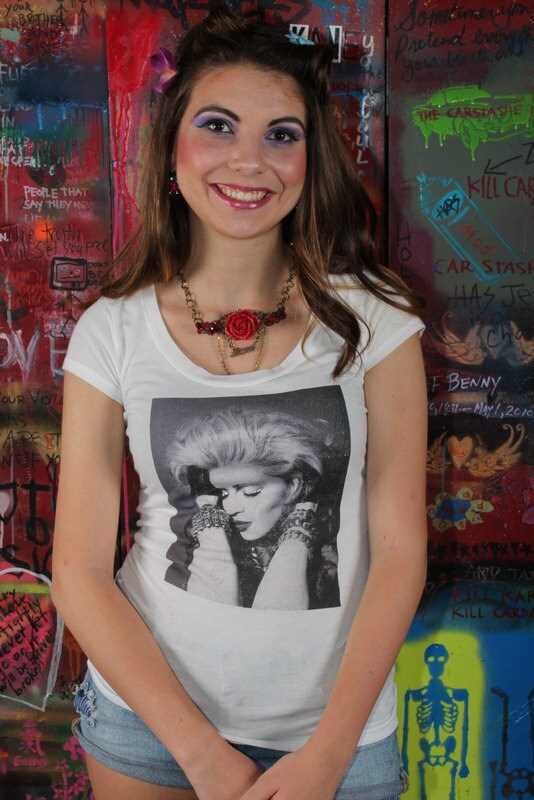 Morgan for HAS Jewels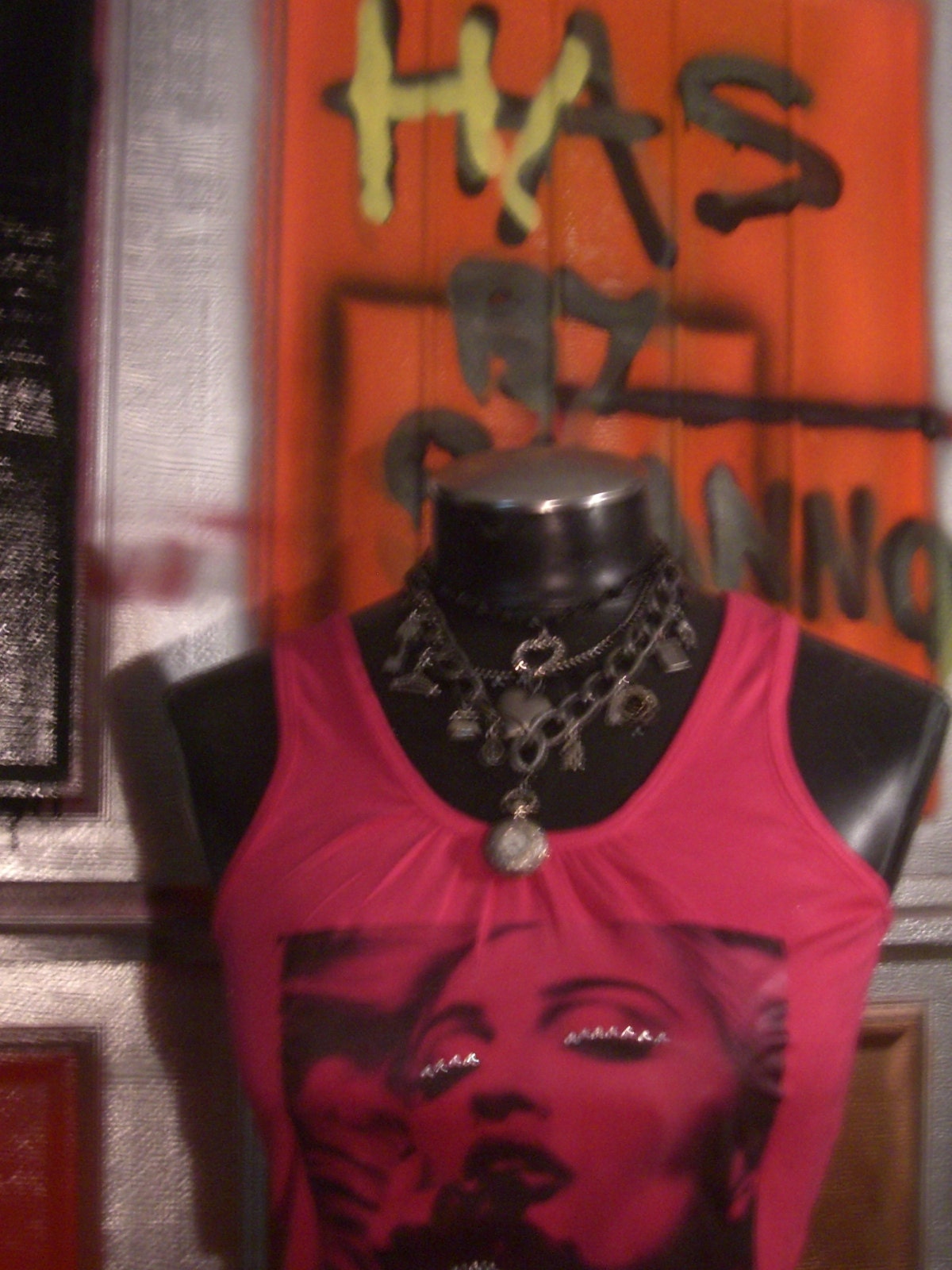 Madonna Shirt in Rare Hot Pink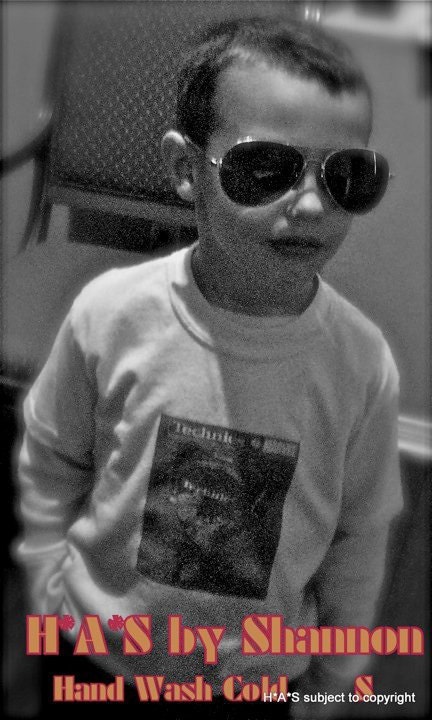 Jaiden for HAS Jewels